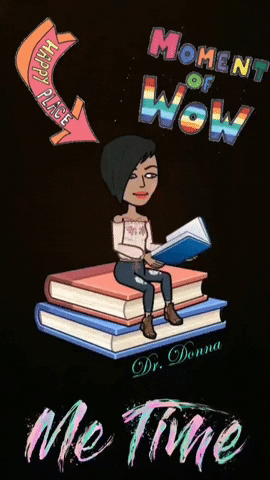 Hi, I hope you are well?
This week, I was privileged to have been involved in promoting a new children's book "My Mummy Is A Firefighter" …part of a series of 7 books by brother & sister team Kerrine & Jason Bryan, keen to challenge stereotypical career perceptions – there is "My Daddy Is A Nurse", "My Mummy Is A Soldier" etc etc.
I felt so proud to contribute in a small way to this project …(sold out currently on Amazon btw 😉), but it reminded me that I should actually get back to reading again! I've not picked up a book since my holiday last year ….have you?
Q: Why read a book?
A: Reading is GOOD for your health!
Depending of course on the reading material, books can….
📚Provide escapism – a useful & important stress reliever!
📚Increase knowledge of course 🤓
📚Stir up & maybe enhance your emotional intelligence, as you immerse yourself in situations & characters which provoke deep thought.
📚Develop neural networks in the brain that help you to understand more complex thought. (This is a science-y fact based on studies – not something I made up 🤓)
📚Provide you with some time alone… no tech, no blue light screen time, no conversation ….just you and your choice of a gazzilion!
Put yourself FIRST this week – even for a half hour a day, and get stuck in to something to feed the soul 💜(Thank you Lynn, for the inspo for this blog!)
---
…… Or you could exercise and also get loads of benefits! 😉 Hope to see you at class soon!
***Ps … I have installed a hand sanitiser in me shed at Tubbs, and hope to get some to the other venues before classes next week  … doing our bit to be mindful during the current climate***
Love,
Fran x
Follow me on my socials for class clips & lifestyle tips!
Insta: @flins_fitness
Twitter: @flinsfitness
Facebook: Flin's Fitness with Fran or join my group Flin's Health & Wellness
Members Lifestyle Club – £9 a month! Read more here
Classes for the week commencing Mon 9th March
WP – Westcombe Park
Tub – Tubbenden: MH – Main Hall / SH – Small Hall / St – Studio
OVH – Orpington Village Hall
CJ – Crofton Junior School
MON
6am Fitness
6am
30 min
WP
MON
PowerWave
9.10am
30 min
WP
MON
Cardio Ab Attack
9.45am
40 min
WP
MON
Zumba Gold
10.30am
40 min
WP
MON
Essential Pilates
11.15am
45 min
WP
MON
Teens Body FHiit
6.00pm
45 min
Tub SH
MON
Fight Klub
6.00pm
45 min
Tub MH
MON
Core & Conditioning
6.45pm
45 min
CJ
MON
Body Conditioning
7.00pm
45 min
Tub MH
MON
Yoga Flow
7.35pm
55 min
CJ
MON
Cross Train
8.00pm
35 min
Tub MH
TUE
6am Fitness
6am
30 min
WP
TUE
HIIT
9.30am
40 min
WP
TUE
Total Body Lite
10.00am
45 min
OVH
TUE
Mat Yoga
10.15am
1 hour
WP
TUE
Pilates
11.00am
50 min
OVH
TUE
Teen Gym Grid
6.00pm
45 min
CJ
TUE
Fight Klub Express
6.00pm
40 min
Tub MH
TUE
Barbell
6.50pm
40 min
Tub MH
TUE
Zumba
7.00pm
55 min
CJ
TUE
Pilates
7.00pm
55 min
Tub SH
TUE
Yoga with Carrie
7.40pm
I hour
Tub MH
WED
6am Fitness
6am
30 min
WP
WED
Cross Train & Stretch
9.30am
55 min
WP
WED
Zumba Gold
2.00pm
45 min
OVH
WED
Teen Box
5.30pm
45 min
Tub MH
WED
LBA Teens
6.30pm
45 min
Tub St
WED
Pilates
6.30pm
55 min
Tub SH
WED
Cardio Ab Attack
6.30pm
45 min
Tub MH
WED
Fight Klub
7.30pm
45 min
Tub MH
THUR
6am Fitness
6am
30 min
WP
THUR
PowerWave
9.10am
30 min
WP
THUR
Yogalates
9.45am
45 min
WP
THUR
Keep Fit + Stretch
2.00pm
60 min
OVH
THUR
Teen Box
6.00pm
45 min
Tub MH
THUR
U18's Headspace
7.00pm
45 min
Tub St
THUR
HIIT
7.00pm
45 min
Tub MH
THUR
Total Body LITE
7.00pm
45 min
Tub SM
THUR
Fitness Pilates
8.00pm
55 min
Tub MH
FRI
6am Fitness
6am
30 min
WP
FRI
Activation Band Cond
9.10am
40 min
WP
FRI
Body Conditioning
10am
40 min
WP
FRI
Fitness Pilates
10.45am
50 min
WP
SAT
HIIT
8.45am
40 min
Tub MH
SAT
Total Body HIIT
9.40am
40 min
Tub MH
SAT
Body Conditioning & Stretch
10.30am
45 min
Tub MH
SUN
Total Body Workout
9.30am
50 min
Tub MH
SUN
Yoga with Kevin
10.30am
75 min
Tub MH